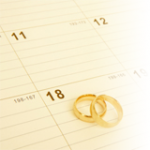 Dear Brides and Grooms!
You decided to get married, congratulations!
Czech Republic is a fantastic country for your wedding! There are many magnificent castles and palaces with a rich history, verdant gardens and baroque architecture and, of course, everyone knows Old Town Hall — the most popular place for weddings in the Czech Republic!
We look forward to organizing your wedding in 2023!
Book the date already today!