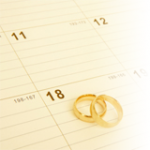 Dear Brides and Grooms!
You decided to get married, congratulations!
The Czech Republic is a fantastic country for your wedding! There are many magnificent castles and palaces with a rich history, verdant gardens and baroque architecture and, of course, everyone knows Old Town Hall — the most popular place for weddings in the Czech Republic!
One of the most popular day of this year is 21.12.2021.
You can still book the marriage on this day with us!
We recommend you to reserve the time for your wedding ceremony on this day already now.
Book the date already today!